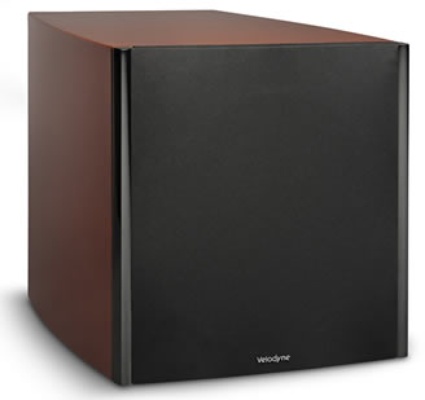 Based on our exhaustive testing, it's clear that Velodyne's new Digital Drive Plus series of subs deliver as promised and even exceed some of their own output claims made to us. You stick a robust 15″ driver in an inert sealed enclosure with a hulking power amp and masterful servo and compressor, and you've got the receipt for good subwoofing which very few sealed competitors can compete with both in sheer output and pristine fidelity. The DD-15+ has proven to be a worthy successor to the venerable DD-15 that started the whole Digital Drive series nearly 8 years ago. The hefty price tag is about the only downside to this fabulous product which the end user must decide if it's worth forking over the cash to don the Velodyne name in their theater room. If I were their competition, I'd be worried that Velodyne has just put most of them in checkmate with this very impressive line of well engineered Digital Drive Plus subwoofers. Highly recommended!
Continue Reading @ Audioholics
Key Features:



www.velodyne.com

Driver:   15" forward-firing
Amplifier (ClassD): 3000 watts Dynamic, 1250 watts RMS Power
Frequency Response: Overall 9.0 – 300 Hz (+/- 3 dB) 14.6 – 120 Hz
THD: <0.5% (typical)
About Audioholics.com -Audioholics.com is the largest audited home theater A/V publication online with over 1.1 million monthly readers. Founded in 1999, Audioholics provides more in-depth non-biased professional reviews, tech articles, daily news, how-to's and buying guides than any other site of its kind. It empowers readers who are making purchases and inspires readers who are striving to maximize their A/V experience.