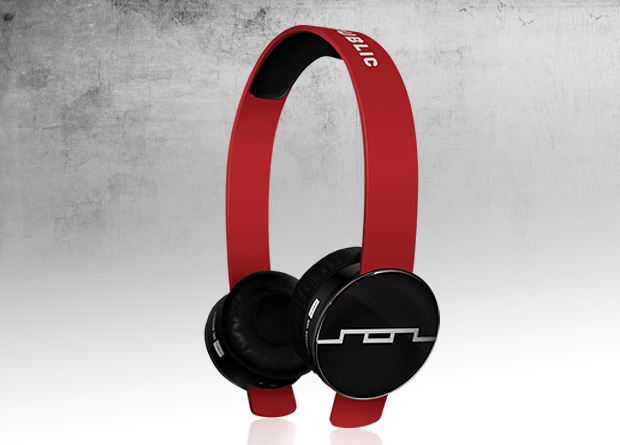 SOL REPUBLIC MAKES GROUNDBREAKING HEADPHONESÂ 
ACCESSIBLE TO EVERYONE – NOW AVAILABLE AT MAJOR RETAILERS
ACROSS THE COUNTRY
On-ear and in-ear headphones deliver dramatically enhanced audio, incredible style
and nearly indestructible design at affordable prices

San Francisco, CA, October 26, 2011Â – Committed to changing the world one listener at a time, SOL REPUBLIC today announced that its entire line of groundbreaking new line of headphones are now available at major retailers across the U.S.
Scott Hix, SOL REPUBLIC President & COO, noted: "SOL REPUBLIC is committed to incredible music experiences for everyone. We create affordable, superior sounding headphones that allow you to express your personal style. It's very gratifying to us that our products are generating a fan base so quickly, and that we have the support of two of the best and largest retailers in the country who now carry the full SOL REPUBLIC headphone line."
SOL REPUBLIC headphones come in four different models, including two advanced on-ear versions, Tracks and Tracks HD, as well as two in-ear models, Amps and Amps HD. Featuring a groundbreaking modular design, SOL REPUBLIC headphones deliver a uniquely superior sound signature, with a fashion-forward look and the convenience of a remote and mic for today's music lover.
Tracks and Tracks HD On-Ear Headphones: Game-changing headphones
Introducing several major innovations, SOL REPUBLIC Tracks and Tracks HD are the first fully interchangeable/modular headphones to feature incredible sound, style and durability. Designed for customization, Tracks & Tracks HD offer swappable "Sound Track" headbands and detachable cables with full mic/remote control, so you can easily change your headphone colors and styles. Tracks are available in black, white or red and Tracks HD are available in black, grey or white. Additional product colors, designs and finishes will be available later this year.
Beyond great style that can be easily changed, SOL REPUBLIC Tracks & Tracks HD also address two of the most pressing concerns among headphone users today – durability and comfort. Constructed from SOL REPUBLIC's proprietary new polymer called FlexTech™, the Sound Track headbands are virtually indestructible – you can twist, bend and drop without worry. SOL REPUBLIC's innovative 90-degree angle plug adds to their rock-solid durability. For the ultimate in comfort, Tracks & Tracks HD ear cushions are designed to be extra-wide and lightweight. This allows users to enjoy unprecedented comfort because the larger surface area reduces the pressure on the ear, adding to comfort and ensuring the perfect fit. SOL REPUBLIC's Sound Engines feature a unique tension mechanism that allows them to easily slide up and down the Sound Track headbands so they can be ideally positioned on anyone.
Music fans have the option of upgrading their Sound Engines™ (on-ear speakers), which are also detachable and can be purchased separately. The entry-level Tracks headphones feature an advanced SOL REPUBLIC V-8 sound engine that produces great bass and eliminates noise distortion when the volume is turned up. For listeners who want an elevated audio performance, Tracks HD features the company's leading-edge V-10 HD sound engine that offers even deeper lows, more natural, clearer highs, and utilizes advanced materials, including solid aluminum discs, all of which fit within a protective case.
Amps and Amps HD: New Level of In-Ear Performance and Style
Just like the Tracks series, SOL REPUBLIC's Amps in-ear headphones feature unique construction, signature sound and unmatched style. The Amps utilize SOL REPUBLIC's new i4 sound engine, available in black and red, while Amps HD employ the i6 sound engine, available in black and aluminum finishes.
To dramatically increase comfort and fit, Amps & Amps HD feature a specially designed round sound engine, curved in-ear design to match the ear's natural shape and a right-angle connector so the cable doesn't break, nor does it does it stress or break the connector on your player. Completing the enhanced aural experience, Amps & Amps HD come with four different ear tip sizes for the perfect fit and noise isolation for every wearer. SOL REPUBLIC's unique tangle-free flat cable adds to user convenience and flexibility.
Now available at all U.S. Apple and Best Buy stores, customers can choose from SOL REPUBLIC's Tracks, Tracks HD, Amps and Amps HD. Suggested retail prices are:
• Amps:$59.99
• Amps HD: $99.99
• Tracks: $99.99
• Tracks HD: $129.99
About SOL REPUBLIC
SOL REPUBLIC is global consumer electronics company dedicated to enhancing people's lives through better-sounding headphones. Comprised of music fanatics, SOL REPUBLIC develops its products from the ground up to make headphones that look, sound and feel unlike anything else in the market. SOL REPUBLIC has offices in California, Oregon and New York City and is developing an army of followers, fans and dreamers in its worldwide social media communities. For more information, please visit www.solrepublic.com.