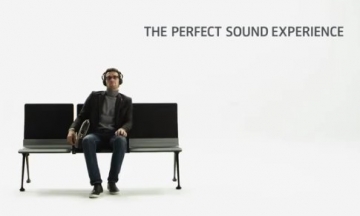 New Headphones Appeal to a Broad Range of Traveling Consumers, Combining Superior Sound with Unsurpassed Noise Cancellation Performance
Las Vegas – January 6, 2011: Audio specialist Sennheiser announced a significant addition to its innovative line of noise cancelling travel headphones: the new CXC 700 ear-canal headphone. The CXC 700 incorporates Sennheiser's new NoiseGard /digital system, which features three digital presets designed to help users enjoy a quiet, pristine listening experience regardless of their external environment. Additionally—as with other Sennheiser travel headphones—the CXC 700 continues to operate as a traditional headphone when battery life is diminished. With all of its groundbreaking travel headphones, Sennheiser now offers the most diverse and broadest portfolio of noise-cancelling headphones in the industry.
About Sennheiser
The Sennheiser Group, with its headquarters in Wedemark near Hanover, Germany, is one of the world's leading manufacturers of microphones, headphones and wireless transmission systems. The family-owned company, which was established in 1945, recorded sales of around €390 million in 2009. Sennheiser employs more than 2,100 people worldwide, and has manufacturing plants in Germany, Ireland and the USA. The company is represented worldwide by subsidiaries in France, Great Britain, Belgium, the Netherlands, Germany, Denmark (Nordic), Russia, Hong Kong, India, Singapore, Japan, China, Canada, Mexico and the USA, as well as by long-term trading partners in many other countries. Also part of the Sennheiser Group are Georg Neumann GmbH, Berlin (studio microphones and monitor loudspeakers), and the joint venture Sennheiser Communications A/S (headsets for PCs, offices and call centres).
source: Jeff Touzeau