emaidel, a regular audioREVIEW.com forum user and avid SACD listener wrote up a post worth sharing.  If you don't know much about SACDs read what he as to say and the corresponding post.  The very helpful and fair minded post should help you deside if it is a route you should consider going.  If you have your own opinions on SACD you can post below or join the forums and add to the knowledge and conversation.
Read on and forever enjoy your music!
- audioREVIEW
Don't know about SACD? Well pop over to wikipedia real quick to learn.
---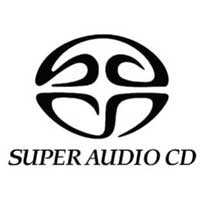 While the SACD medium is hardly thriving, it is by no means dead, as readers of many posts here at audioreview.com often imply. It's highly unlikely that SACD will ever attain the status Sony and Phillips originally had for the format, but to all but completely dismiss the format is doing the readers of this website a disservice. Specifically, referring to SACD as a "fad that came and went," or one to be "blown off," as some have done, is just plain wrong.
As of this morning, sa-cd.net, a dedicated website to fans of the medium, lists 5785 available titles. While that's a drop in the bucket compared to titles available on other formats, it at least indicates that the format is still around. It's probably fair to say that well over 5,500 of those 5785 titles are classical, and that, understandably, limits the appeal of the medium, as not everyone is as enamored of the classics as I, and other fans of SACD are. Still, to ignore SACD as a flash in the pan is unfair.
There appear to be two divergent schools of thought here: one is those who favor vinyl and analog sound, and includes members willing to spend huge sums of money on turntables, tonearms, moving coil cartridges and step-up transformers. While I'm not critical of those in this group, I simply disagree with their approach.
The other group consists of those willing to spend large sums of money on outboard DAC's to improve the sound of their CD players. While there's nothing wrong with doing that either, it would seem to me that money might be better spent on a quality SACD player that both improves the sound of existing CD's, and plays SACD's as well. Onkyo has a 2-channel "audiophile-grade" SACD player in the works, and Luxman has one as well, but for a pretty steep price of close to $5,000, each of which would fit into this category.
There are plenty of legitimate reasons SACD's failed to dominate the market, and I've even thought of a few of my own, but after living with an SACD player now for just over a year, I am more and more convinced of the medium's sonic superiority over all others, especially PCM recording on CD's. While I'll wholeheartedly agree that the CD layer of a hybrid disc, when played on a $3,700 CD player will outperform the SACD layer when played on a $400SACD player, such a comparison is simply unfair, considering the huge price and performance disparity between the two units.
My SACD player is the Marantz SA-8001. While certainly not the finest such player available, it did receive a Stereophile Class-A recommendation, and in their review, the folks at Stereophile found that when using the unit as a stand alone CD player, or in conjunction with a highly rated DAC (The Benchmark Audio unit), they couldn't hear a difference between the two.
continued in the forums, come join in the conversation….
Forum Regular
Join Date: Oct 2005
Location: Moore, SC
Posts: 765
Your Listening Style:
Audio Enthusiast
Primary Interest:
2-Channel Audio
Biography:
Too old and fat