For all those who are in love with the glory days of StarTrek, with the slow and gimpy fist fights, the hours and hours of interstellar StarFleet Command council meetings, and the best acting this side of the Nubual 5, and you have Blu-ray, well this might be your dream come true.
Bigpicturebigsound.com has a review of the new box set.  Click on over to find out the details.
Spoiler: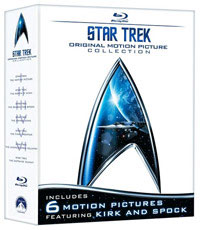 3.5 rating out of 4 – actually sounds like it might be a huge hit for blu-ray.
- audioREVIEW
source: bigpicturebigsound.com