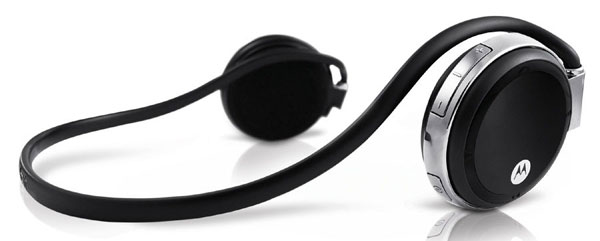 The Motorola S305 Bluetooth headphones offers quality sound, play, pause, mute, volume controls, all without the fuss of cables. Bluetooth headphones aren't generally recognized for good sound, but the S305′s have run against that grain. The S305 offer a comfortable and sports friendly fit, stylish looks, and good sound quality all for less than $100 big ones. Sound wise the bass is a bit thin but mid-range, especially in the vocals, is rich and the high end is friendly to the ear. They seamlessly integrate with just about any Bluetooth device.
Now at the Apple store these have a 3.5 out of 5 rating for a reason. Build quality and Bluetooth funkyness. Unfortunately many users have had their S305 break, stop working, or fall apart on them. Some in as little as a couple months, others after 6 months of use. Others have had issues with the Bluetooth. Dropped connection, tinny sound, and sink issues. I suppose in cases like this it is just a good thing that Motorola has a good customer service dept.
Bluetooth is just one of those iffy technologies. Â Some products do it better than others, but if you want a descent sounding wireless Bluetooth headset that doesn't cost an arm and a leg, than these are pretty much it.
Have you used them? What do you think?
More Headphones from Motorola >>
Search AudioReview forums for the Motorola S305 Bluetooth Headset >>