M-Audio Unveils Flagship Studiophile DSM Reference Monitors

By Marketwire:
LOS ANGELES, CA — (Marketwire) — 08/25/08 — M-Audio, a part of Avid Technology, Inc. (NASDAQ: AVID), and a leading provider of creative tools for musicians, today unveiled the Studiophile® DSM1 and DSM2 reference monitors with built-in DSP for powerful sound processing. Developed in collaboration with professional audio DSP technology leader Digidesign — also an Avid company — the DSM series extends M-Audio's legacy of cutting-edge monitor acoustics, transducer technology and amplification. The collaboration makes world-class reference technology accessible to a broad array of creative and professional environments.
M-Audio engineers worked closely with Digidesign to bring their expertise to the Studiophile DSM series. The monitors feature a powerful onboard DSP engine, which provides clear and accurate audio imaging by compensating for phase differences between the two drivers at the crossover point. The onboard DSP also manages a number of functions that enable users to tailor each speaker to their unique space and placement needs, for optimal monitoring in any environment. The custom-voiced components ensure hours of accurate listening without fatigue. The professional analog and digital inputs support studio-grade audio resolutions up to 24-bit/192kHz, in order to reveal every detail of music created with a digital audio workstation.
"The DSM monitors are a logical next step as we expand our position as a leader in the studio monitor market," said Adam Castillo, marketing director at M-Audio. "We're really pleased with the result of this collaboration between M-Audio and Digidesign — the quality of the DSM series speaks for itself."
Studiophile DSM1 and DSM2 Features:
– 1″ Teteron soft fabric, high-frequency dome with Neodymium magnet and ferrofluid cooling — accurate to 27kHz
– custom low-frequency driver with anodized aluminum cone provides exceptionally low distortion (6.5″ on DSM1, 8″ on DMS2)
– onboard DSP manages the complex, 4th-order digital crossover for pristine imaging
– DSP-based EQ and Acoustic Space Controls optimize monitor for difficult acoustic environments
– bass-reflex port delivers controlled extended bass response
– high-density cabinet yields good damping and reduced acoustic interference
– professional digital inputs (up to 24-bit/192kHz): S/PDIF and AES
– balanced analog inputs: XLR and 1/4″
– bi-amplified with Class D power amps: 100 watts (low frequency) and 80 watts (high-frequency)
The Studiophile DSM1 and DSM2 monitors are currently expected to ship in the fourth quarter of 2008 and carry an MSRP of US$649.95 per unit and US$749.95 per unit, respectively. For comprehensive product information, visit m-audio.com/DSM1 and m-audio.com/DSM2.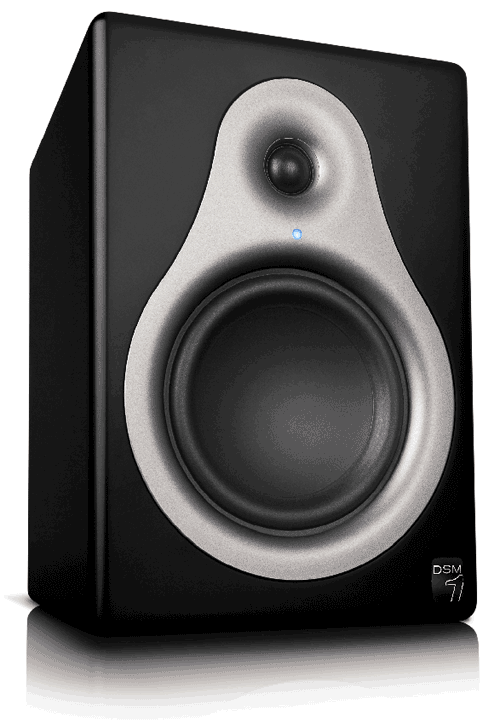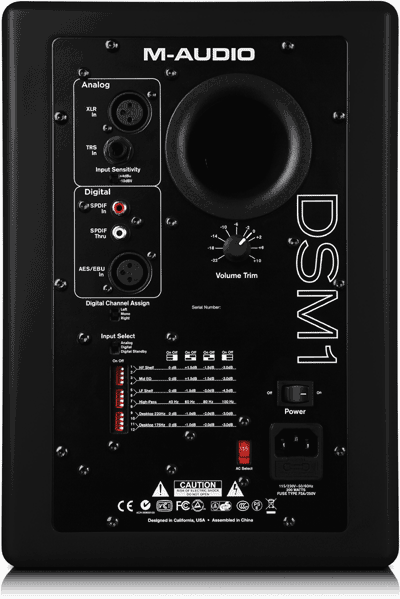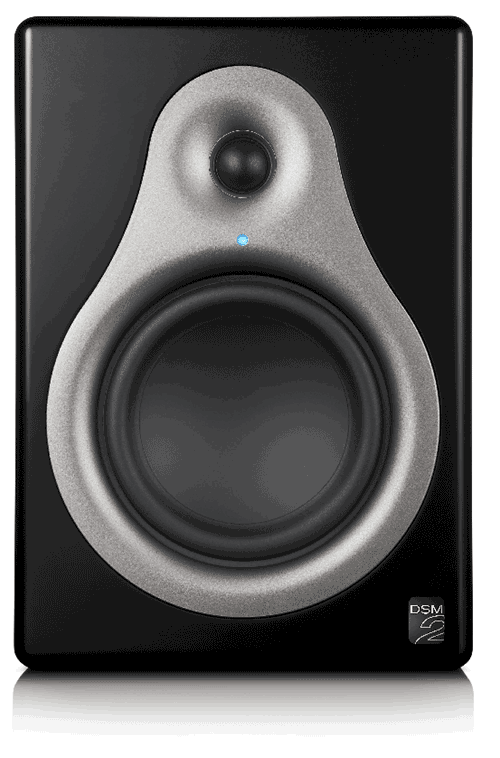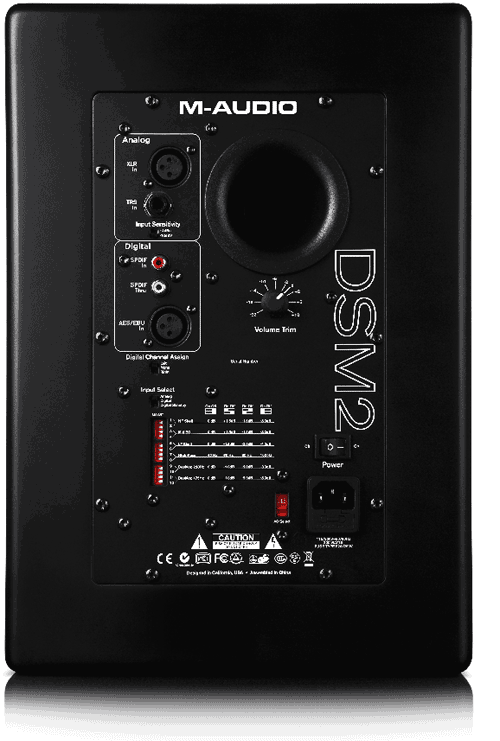 About M-Audio
M-Audio, a part of Avid Technology, Inc., is a leading provider of innovative tools for today's computer musicians and audio professionals. Now celebrating its 20th anniversary, the company was founded with the goal of democratizing music production by making powerful, easy-to-use technology accessible to a broad creative community. The company's award-winning and comprehensive product line includes PCI-, FireWire- and USB-based audio interfaces; USB/MIDI keyboard controllers and digital pianos; microphones, preamps and reference monitors; and DJ tools. M-Audio has received numerous industry accolades, including Music Trades' "Company of the Year" and "Fastest Growing Company" distinctions. For more information, visit www.m-audio.com.
About Avid Technology, Inc.
Avid is a worldwide leader in tools for film, video, audio, 3D animation, gaming and broadcast professionals — as well as for home audio and video enthusiasts. Avid professional and consumer brands include Avid®, Digidesign®, M-Audio®, Pinnacle Systems®, Sibelius®, Softimage® and Sundance Digital®. The vast majority of primetime television shows, feature films, commercials and chart-topping music hits are made using one or more Avid products. Whether used by seasoned professionals or beginning students, Avid's products and services enable customers to work more efficiently, productively and creatively. Avid received an Oscar® statuette representing the 1998 Scientific and Technical Award for the concept, design, and engineering of the Avid® Film Composer® system for motion picture editing. For more information about the company's Oscar, Grammy® and Emmy® award-winning products and services, visit www.avid.com.
© 2008 Avid Technology, Inc. All rights reserved. Product features, specifications, system requirements and availability are subject to change without notice. All prices are USMSRP for U.S. and Canada only and are subject to change without notice. Contact your local Avid office or reseller for prices outside the U.S. and Canada. Avid, Digidesign, Film Composer, M-Audio, Studiophile, Pinnacle Systems, Sibelius, Softimage and Sundance are trademarks or registered trademarks of Avid Technology, Inc. or its subsidiaries in the United States and/or other countries. Emmy is a registered trademark of ATAS/NATAS. Oscar is a trademark and service mark of the Academy of Motion Picture Arts and Sciences. Grammy is a trademark of the National Academy of Recording Arts and Sciences, Inc. All other trademarks are the property of their respective owners.
U.S. media contact:
Mark Williams
M-Audio
626-610-2513
Mark_Williams@m-audio.com
Lisa Pistacchio
Avid Corporate
650-731-6823
lisa_pistacchio@avid.com
Copyright @ Marketwire
source: Marketwire