Featured Article from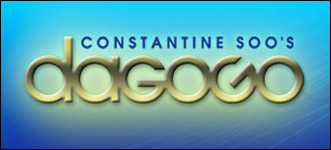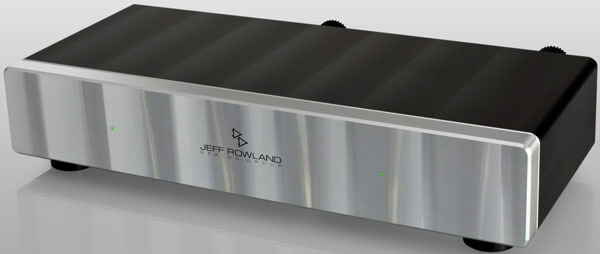 Reviewer: Adam LaBarge
After a few hours of failed starts, I must admit, I'm stumped by how to introduce this review. Most of the time reviewers treat the reader to a little anecdote about this or that, or how the reviewer came upon said amplifier or speakers, or whatever.  Maybe even a luxurious and detailed creation story or snippet of wisdom that most of us won't have the chance to put into use, but we like it anyways. Really, anything is fine if it gets the reader to continue reading. Are you still reading?
Well, I'm not going to do any of those things. I'd rather just get to the reason we are here. Just getting to the point does the Jeff Rowland 102 S justice, anyhow. It is, after all, a straight-to-the-point amplifier. It is small, quick to perform, and grabs your attention from the moment you press play. My goal for this review is to peak your interest in hearing this little amplifier. I think it is worth your ear and time. So let's get on with it, shall we?
The 102 S, by Jeff Rowland Design Group, could be considered the baby in the family. Not only for its infant-like physical dimensions (2.7″(H) x 13.7″(W) x 7.5″(D)), but for the ear shattering volume it can produce as well. But more on sound characteristics later. Its bigger siblings are the 112 Stereo (150W) amplifier, the 201 (250Watts) and 501 (500Watts) mono block amplifiers, which are technically smaller as a single, but you need twins. The 300 Series amplifiers are the JRDG's flag ships amplifier series and come in mono, stereo, or 4-channel. Jeff Rowland Design Group also offers a line up of pre-amplifiers and integrated amplifiers and home theater amplifiers as well. All have a very nice looking design to them without being over the top and gaudy.
The 102 S uses the patented ICEpower™ power conversion technology which allows for its infant-like size. It weight 7.4lbs and could be a poster child for the 'small things' movement. Sure there are smaller amplifiers, but ones with equal power and quality?
The amplifier has XLR balanced inputs and can come with optional XLR to RCA adapters for unbalanced input. Unbalanced XLR to RCA was the set up during the review period. Also the 102 S uses some pretty trick CE-Approved binding post. They won't accept banana style terminations, spade and loose un-terminated speaker cable only. This is the condition of the speaker cable during this review.
Operating the 102 S is as easy as plugging in, turning on, waiting 2 seconds, and ta-da, instant gratification. No need to let it warm up. As well, over long periods of running time, the amplifier never got more than room temperature to the touch, if even that. But enough about the technology and physical characteristic of the 102 S. You can read more at their site if you'd like. Besides, does it really matter after you've closed your eyes and got lost in the music? So, let's get to the good stuff. Why we are really here. How does it sound?
About Dagogo.com
DAGOGO (pronounced "dah-go-go") is a U.S. high-end audio review monthly e-magazine established since November 2003. Its mission is to present both a macroscopic and microscopic view of the high-end audio hobby to its readers. Its contents include critical commentaries, industry personality interviews, specialty show coverages and music reviews. New articles are published on the 1st and 16th of every month. www.dagogo.com