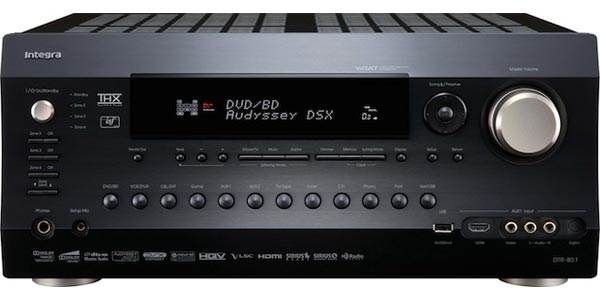 Four New Networked A/V Receivers and Two New Preamplifier/Processors Engineered for Custom Installers and Systems Integrators
Integra unveiled its new lineup of home theater receivers and preamplifier/processors at the 2009 CEDIA Expo. The four new network-capable A/V receivers and two preamplifier/processors include Integra's first 9.2-channel audio systems for the ultimate in home theater sound or expanded multi-room capabilities for custom installers and systems integrators.
These THX certified systems include Audyssey DSX and Dolby ProLogic IIz soundstage expansion technologies, ISF certified calibration controls, and up to eight HDMI 1.3a inputs for maximum video connectivity. All six models have advanced networking capabilities for streaming content from Pandora, Rhapsody, vTuner, and Sirius Internet Radio services. All these models are compatible with Windows 7 and are certified with DLNA (Digital Living Network Alliance) version 1.5, ensuring optimal compatibility with other network-enabled equipment throughout the home. Finally, all models but the DTR-40.1 receiver also include USB connectivity, further increasing the streaming audio options from either personal computers or USB-enabled portable devices.
read more info on the Integra's products at eCoustics.com…
source: eCoustics