What receiver would you throw down a black hole, never to be seen, and more importantly heard from again?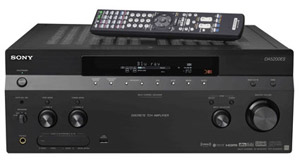 You ever had a receiver that just never sounded right, or blew up, melted away soon after purchasing? Wish you have never heard it, wish you had never seen it, wish it had never existed, wish you could throw in a black hole never to be heard from again? I have. A nice cheap-o Sony 7.1 surround sound receiver.  About 6 months after I got it for the computer (we watch movies on the computer at home) something happened and the sub basically went full power all the time.  Well, that ended that.
But what about you? Best story of a receiver hell you wish you could catapult into a black hole never to be heard again WINS an audioREVIEW T-Shirt.
Leave your story below in the comments. We'll pick a winner next weekend.