Dec 1st – 7th
Is there something you missed, or something you should know?
Here are the top four searched items for the Week of Dec 1st – 7th.  It is holiday shopping time, make sure you study up on what you are about to ask for or give.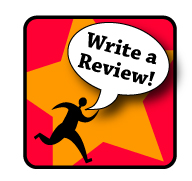 1) Bose Wave Radio CD
2) Bose 321 Home Entertainment System
3) Beyer Dynamic DT 770-Pro Closed Studio Headphones
4) Bang & Olufsen A8 Earphones
---
Bose Wave Radio CD
The Boss Wave Radio is the most popular viewed item here on AudioReview.com. It appears from the reviews that  people love them or hate them.  For the week of Dec 1st – 7th it is the top searched item.  AudioReview.com user Knucklehead's review below seems to fit the average view best.
---
---
Price Paid:Â  $200.00 from From a friend
Summary:
I never thought I'd fess up to owning one of these, but OK, I've done it. I got if from a friend that needed cash and had one his parents gave him as a gift. Good thing for him they live a far piece off.
I'd always thought it sounded ok, so when he offered it to me, I took him up on it. I was flush with money and he wasn't, and the price seemed OK.
After owning it for about 6 months, I had the chance to compare it to my daughters stereo boom box I'd bought her for her birthday. It was nondescript, I think it was a JVC, had the CD player and am-fm radio.
The damn boom box, costing half the price, sounded as good as the Bose Wave radio! I got to looking on the internet and my suspicions were confirmed by others who had compared the Wave radio with other less costly equipment. I'd never really paid any attention to my friends Wave radio before I bought it, I just thought it sounded OK, not great. After all, what can you expect from such a small package? Well, more than you get if you are looking at the dollars spent.
I wish I'd listened more carefully to the wave radio before I bought it. I wouldn't have, I'd have gotten a decent and pocketed the difference. Oh well, someone on ebay bought it from me for what I paid, and then some.
It wasn't bad for quiet listening, but turn up the volume and it really started to gasp. Not very powerful. How Bose can claim it sounds like a system costing 3 grand is beyond me. I have had several systems, all costing less than 3 grand and I'll put them up against any Wave radio in a blind test.
Strengths:
It looks really good, and resale value back then was good.
Weaknesses:
Typical of Bose, there just isn't very good definition in the high range and there really isn't any bass to speak of. Classical music was kind of bland. Turning up the power showed a distinct lack of it. Sound was good at low levels, which I presume most buyers would play at.
It ain't for rock and roll or heavy classical music, both of which I like a bit on the loud side.
I give it 2.5 stars only because I feel sorry for those who have bought it and found it lacking. Apparently most people do, reading these reviews.
Review Date
November 3, 2008
Overall Rating

3 of 5
Value Rating

2 of 5
Used product for
3 Months to 1 year