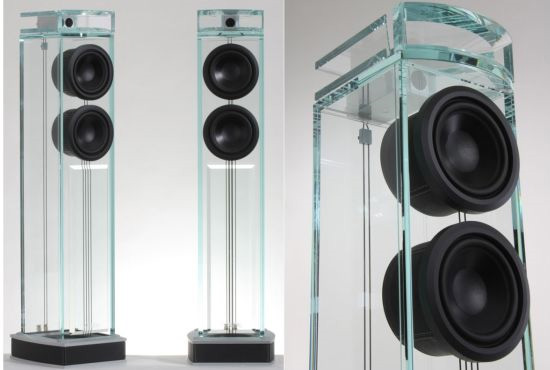 Sound Performance of Coral Gables, FL, becomes Waterfall's first U.S. Dealer
Carcès, France—July 2009—Waterfall Audio, renowned throughout Europe and Asia for its distinguished clear-glass loudspeakers, is now making a splash in the U.S. market. Sound Performance of Coral Gables, FL, which has been selling Waterfall Audio on special order since 2008 goes on record as being the company's first official dealer in the USA. Not only that, they are the first dealer in the country in 2009 to sell the magnificent new flagship Niagara glass tower speakers which retail for $54,000 a pair.
Waterfall Audio has made a grand entrance into North America led by its tower glass loudspeakers, Victoria EVO and Iguasçu EVO. The stunning, three-way Victoria EVO, is named for one of the world's most famous natural wonders, the eponymous falls in Zambia/Zimbabwe in Africa; and the two-way Iguasçu EVO is named for the falls on the border between Brazil and Argentina.
source: eCoustics.com