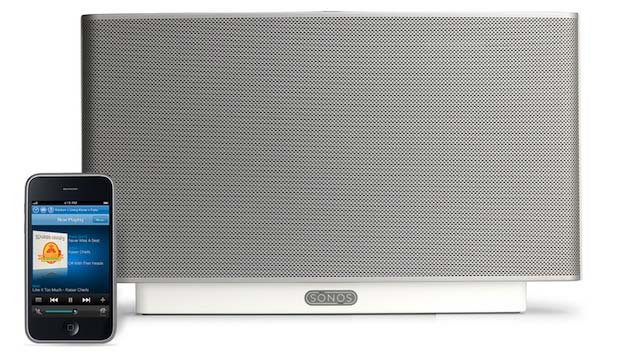 * Wirelessly play music in any or every room of the house for $399 per room
* Enjoy room-filling, high-performance sound with all digital architecture
* Access your iTunes® library, plus thousands of radio stations and millions of songs from the Internet
* Control your music experience with free Sonos Controller for iPhoneâ"¢ app or any other Sonos Controller
Sonos®, Inc., the leading developer of wireless multi-room music systems for the home, today introduced the Sonos ZonePlayer™ S5, an all-in-one wireless music system that can be controlled with an iPhone, iPod® touch or any Sonos Controller. The S5 delivers crystal-clear, room-filling sound that rivals much larger, more complicated audio equipment. Plus, the S5 provides instant access to unlimited music with control from the palm of your hand. Now music lovers can find and play any song from an iTunes library, plus, a world of music and radio on the Internet, in any room of the house. The S5 will be available for $399, in the United States, in late October. To see the S5 in action, please visit: www.sonos.com/S5demo.
source: eCoustics