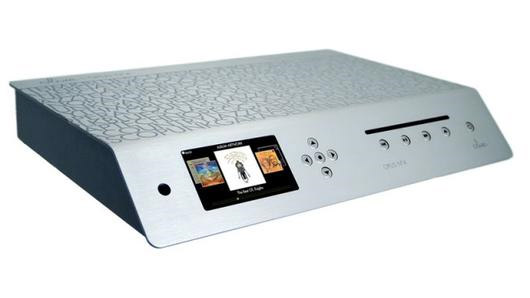 Olive® Unveils New Generation of the Opus Hi-Fi Digital Stereo
Expanded Storage, Features Boost Performance and Value. Heralds New Era in Home Hi-Fi Digital Music without Compromise
San Francisco, CA (PRWEB) July 22, 2009 – Olive, the company creating a new standard in high quality digital music experiences, today unveiled a new generation of its Opus Hi-Fi Digital Stereo, including an unprecedented two terabyte version of its flagship Opus No. 4.
The Opus No. 4 lets consumers experience their music at home in true hi-fi sound quality. It stores thousands of CDs worth of music in original quality, connects to traditional stereo systems and allows playback through an intuitive touchscreen menu. The Opus No. 4 uses the latest technology to combine hi-fi sound quality and easy digital music access in an elegant design with a compelling price point.
for more information click over to prweb.com
Opus highlights include:
Music is stored using lossless compression (FLAC) for the best possible reproduction of the original recording, including every tone in the artists voices and individual instruments in vivid clarity
Sound quality is further enhanced by a high resolution digital-to-analog converter (DAC), optimized circuit design and precision power supply
Holds almost 6000 CDs so even the largest music collection is all instantly accessible
Navigation is fast and intuitive through a color-coded touchscreen menu or familiar CD player buttons
Digitizing music in high fidelity is incredibly easy – either insert CDs into the built-in CD drive and the music is imported and automatically categorized…or allow Olive to do the work for you with its CD digitizing service
Playback can be expanded throughout the home using the Melody Hi-Fi Multi-Room Player, which connects to the Opus through a wireless or wired network and allows music to be played in up to 10 rooms simultaneously
Thoughtful design, craftsmanship and high-quality materials – fine grade aluminum exterior etched with distinctive musical genre pattern is stylish, functional (cooling without a noisy fan) and recyclable
Maestro browser-based software makes music management easy to do – drag & drop playlist creation, metadata personalization and album artwork customization
Thousands of pre-set internet radio stations are available and adding other personal favorites is easy
Metadata library is extensive and regularly bolstered by proprietary additions, e.g. only Olive includes such detailed genre-specific information for Classical as Composer, Work, Orchestra, Conductor, Instrument/Voice, Choir, Soloist and for Jazz as Artist, Album, Sidemen, Release Date, Music Label, Instrument/Voice, Original Recording Date
Opus is not a computer peripheral, so it frees the music experience from PCs or network storage devices and related security/virus concerns
Set-up is simple, no home installers are required
More information on product specifications, features, pricing as well as images and other multi-media assets are available at www.olive.us.