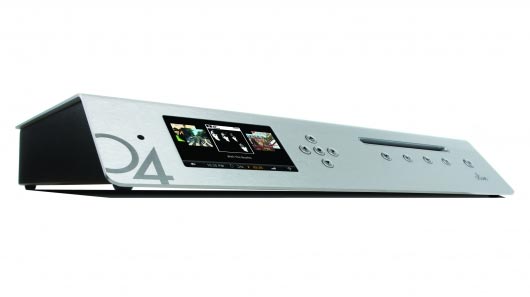 Olive, renowned maker of audiophile products including the Opus 4, has served up another addition to its impressive line of music servers with the Olive 4 HD, which the company says can play back your music at 250 times the resolution of CDs!
Custom-built in California, the Olive 4 HD can store up to 20,000 high-resolution HD tracks in 24-bit and lets you digitize all your music into one centralized library and access it from the one space – up to 6,000 CDs (2TB) in their original format.
Everything from 24-bit HD files to 16-bit converted CDs sit comfortably side-by-side in the music server that offers convenient storage, easy touchscreen access and the ability to play music in any room of your home. The HDMI interface lets listeners tune in from across the room. You can even turn your TV into a huge color display and use the Olive remote control to see music details or select songs, providing a useful alternative to navigating with the touchscreen or the iPhone App.
The server features a 4.3″ high-resolution wide-screen color display with touch-screen functionality and browsing is by genre, artist or album. You can also quick search, combine your favorite tracks into playlists and flip through album artwork in color.
source: gizmag.com