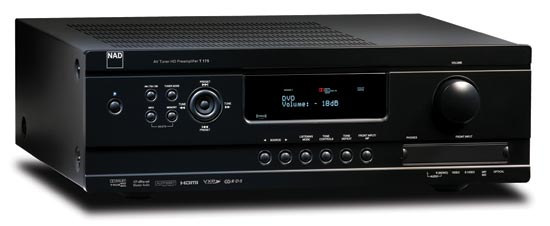 Delivers New Modular Architecture, Audiophile-Quality and Sophisticated, Installer-Friendly Advantages
NAD Electronics, highly regarded as a manufacturer of high-performance audio components, introduces its powerful T 175 Preamp-Tuner-Processor, designed for demanding audiophiles. The T 175 is a high-end, highly refined audio/video control center comparable to components three times its price. Packed with new features and technologies, it fully leverages NAD's three decades of experience, delivering a breathtakingly advanced component.
At the same time, the T 175 dramatically embodies NAD's core values of simplicity, performance and value, while reinforcing its Music First design philosophy, which declares that state-of-the-art music recordings are the truest test of any playback system. The T 175 also boasts a more intuitive, less intimidating user interface than is typically seen today, reflecting NAD's belief that many home-entertainment products have grown too complex and unwieldy.