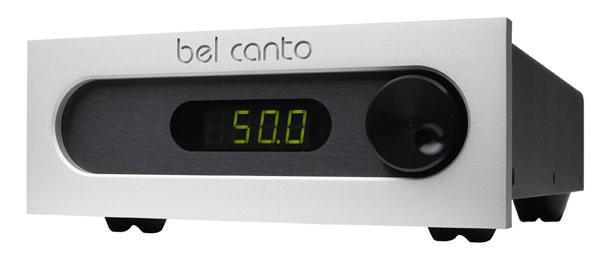 Built-In 24/96 USB Input Board and DAC Improves Computer-Based Music Files
Bel Canto Design, Ltd., manufacturers of analog and digital source components and amplifiers pulls the cover off their latest integrated, the S300iUSB for fast-proliferating computer-based music systems.
My Playlist Myself
A rapidly expanding cadre of enthusiasts use iTunes to arrange and play their carefully groomed computer-based music collections. But how to port all that downloaded, ripped and recorded high resolution material to your stereo system? Bel Canto hears you; we understand what you want and make what you need. You want your audio easy-to-access, eco-modern (cool-running, low power consumption), small and easy-to-place, and sounding particularly awesome! You want the S300iUSB integrated amp.
MSRP $2,495 * The new 24/96 DAC board can be slotted into existing 300iu integrated amps with a factory upgrade.
source: eCoustics