Got a bunch of old cassette tapes that you'd like to convert to CD or mp3.  Well Alesis showed off at MacWorld the TapeLink USB and that is the only single thing it does.  Two tape decks and a USB port.  Don't even think about connecting it to your home stereo, no way no how.
This can only be seen as useful at the $299 price range if the analog to digital convertion is super clean, crisp, but gets ride of the age old tape hiss.
- AudioReview
---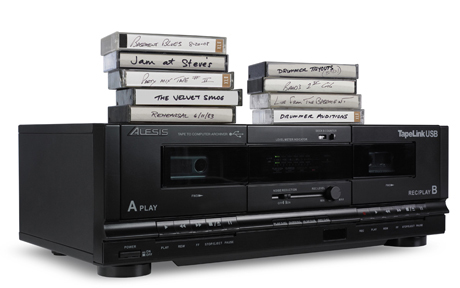 Alesis has introduced the TapeLink USB. Its suggested retail price is $299.99 (street price is $199.99). TapeLink is a dual-cassette deck equipped with a USB audio interface. The device enables you to transfer audio content from cassettes to your Mac (or a Windows PC).
Read the rest of the short article on macworld.com
Source: MacWorld